Most promising & in-demand skills that assure high salary lucrative jobs in 2020
Introduction

Friends, We all aspire to get a good job and a smart salary. We leave no stone unturned to get such jobs. But unfortunately, many of our's dream does not get fulfilled in lack of proper guidance and right decision. In this article, I am going to take you through the skills in demand that will generate lucrative job opportunities in 2020. These skills are easy to acquire through the various channels and make you job-ready for many opportunities. So, here are the skills that are promising and in-demand due to the highest job potential.  Certainly, these skills will dominate the job market in 2020 and beyond. 
1.

Artificial Intelligence – One of the most promising and in-demand skills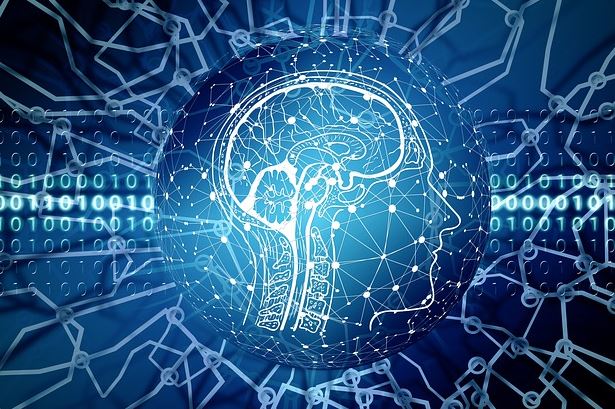 In current times Artificial Intelligence (AI) is one of the most talked-about technology. AI is the technology of the future because it can revolutionize the world. It is the technology that has the potential to bring significant changes. Because of its numerous advantages, it is widely used in industries like communication, defence, healthcare, GPS systems, financial institutions, etc. No doubt, the year 2020 will see a lot of job getting offered with an excellent salary to artificial intelligence skilled resources. It is advised to get trained in time with this job-creating skill in 2020 and be eligible for the multiple lucrative job opportunities. There are plenty of excellent online courses available one can look at to get skilled. Due to the massive advantages of using artificial intelligence, professionals having this skill will be in demand. 
Some of the highly paid job roles of AI skilled professionals  
Artificial Intelligence Engineer

Business intelligence developer

Research scientist

Data Scientist

AI data analyst

Machine learning engineer

Robotics Scientist
Salary of AI professionals
The average salary for AI skilled engineers in India is ₹800,000 ranging between ₹400,000 t0 1500,000.(Source TechRepublic)
2.

Robotic Process Automation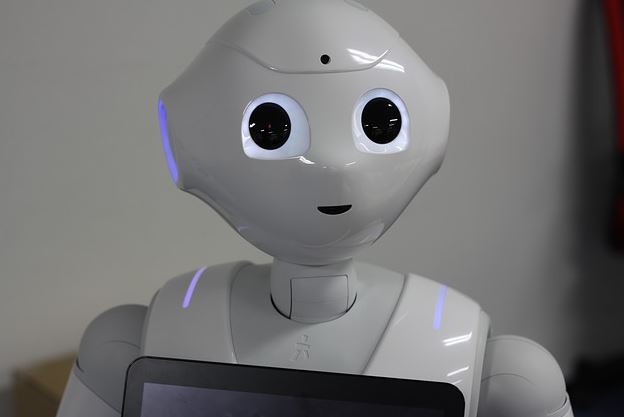 RPA is one of the most promising & in-demand skills for the industries handling huge amounts of data. It has the capability to automate business processes like data entry, calculations, queries, transactions, etc. RPA is a form of rules-based automation. It improves the quality, speed, and efficiency of client-facing functions. With the help of  AI and ML capabilities, RPA automates the high-volume, repeatable tasks that require humans to perform. Due to these befits, RPA professionals are expected to be high in demand in the year 2020 and beyond. The volume of RPA jobs has already grown multiple folds in the past three years. The next two years will provide multiple job openings for RPA professionals. 
Some of the highly paid job roles of RPA skilled professionals   
RPA Developer

RPA Analyst

Process Automation Specialist

RPA Manager

Automation consultant

Automation Analyst
Salary of RPA professionals 
Freshers with 0-3 years experience – Up to 10 lacs

Professional's with 3-9 years experience – Around 19 lacs (source edureka.co.in)
3.

Internet of Things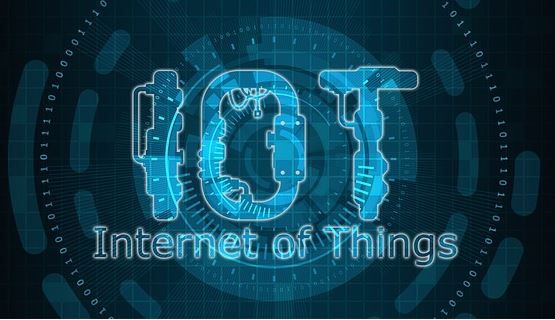 Internet of things or IoT is another one of the promising and in-demand skills with huge job potential. It is one of the major enablers to the rapid growth of urbanization across the globe. It includes the devices, services and solutions which have connectivity feature over the internet. IoT technology has the capability to change the lifestyle of people. With the emerging concept of smart city, smart houses, smart office,  etc., this is another one of the most in-demand technology today.  Due to the Increasing tech-savvy population globally, there is a huge demand for internet of things. According to a research firm Gartner, by the end of  2020, 26 billion IoT (Internet of Things) devices will be used. Demand for IoT skilled professionals has been on rising across multiple industries like real state, infrastructure, electronics equipment, healthcare, and hospitality.
Some of the highly paid job roles of  IoT skilled professionals 
IoT Developer

UI/UX Designer

IoT Product Manager

IoT Architect

OpenCV and Algorithms Developer

Data Scientists in IoT

Industrial Engineer 

Web Development Engineer 

Embedded Engineer

Network Engineer
Salary of IoT professionals 
The median salary of IoT professionals is RS 15.2 lakh. (source businessworld.in)
4.

DevOps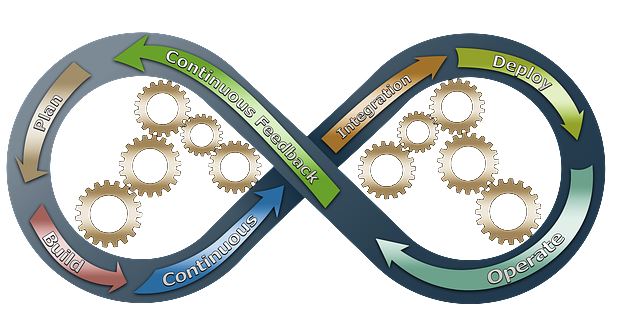 DevOps is a culture and professional movement which promotes collaboration between the, two teams – development and Operations. It helps to increase the organization's speed to deliver applications and services. DevOps is one of the buzzing and in-demand skills most which provides a promising career opportunity.  Many organizations have experienced overwhelming returns with DevOps professionals. Hence, the demand for DevOps professionals is on the rise.  There are many online training and certification courses available to get this skill. This skill requires dedicated hard work and by having a good research background.
Some of the highly paid job roles of DevOps skilled professionals
DevOps Engineers

DevOps Manager

Automation architect 

Release Manager
Salary of DevOps professionals
According to GlassDoor, the average salary for a DevOps engineer is Rs 610,000 per year.
5.

Agile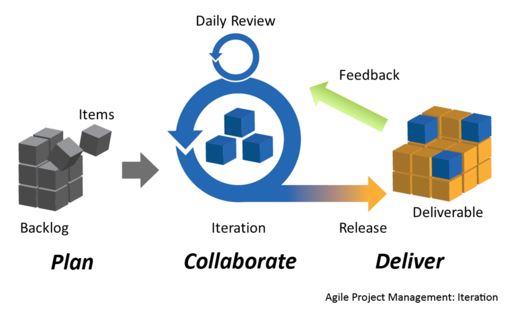 Agile is one of the most buzzing words in the industry today. It is a methodology used in software development. It is an alternative to traditional project management methodology. There are several parameters that impact a project. These parameters include frequently changing business priorities, product or service requirements, business and technical environments, and budgets. Agile methodology helps the team an ability to adapt these changes faster. It is an Iterative Software Development methodology. It promotes open collaboration and process adaptability through the life cycle of the project.
Here are some of the features of agile methodology that make is one of the promising and in-demand skills- 
Agile methodologies follow the less formal culture and encourage a collaborative team approach. It helps to speed up the SDLC phases and bypasses process steps that add little value to the project.

Agile facilitates a smooth flow of knowledge sharing. It involves the stakeholders so that the new requirements are gathered faster. It manages the frequent and rapid changes in the SDLC for product functionality and features.

This methodology saves cost, time and efforts by following iterative incremental work delivery. Thereby it helps in identifying deviations early.

Agile methodology redistributes leadership at various levels within the teams. Thereby it increases cohesion between the teams to deliver on time.

This methodology follows flexible documentation policies that save time.
Some of the highly paid job roles of Agile skilled professionals
Product Owner

Project Manager

Scrum Master

Agile coach

Agile business analyst

Tester

Developer
Salary of Agile professionals
Average Certified ScrumMaster (CSM) Salary in India ₹1,230,371 (source: payscale.com)

Average Agile Coach Salaries in India is ₹26,60,000K/yr (source: glassdoor.co.in)
6.

Cloud Computing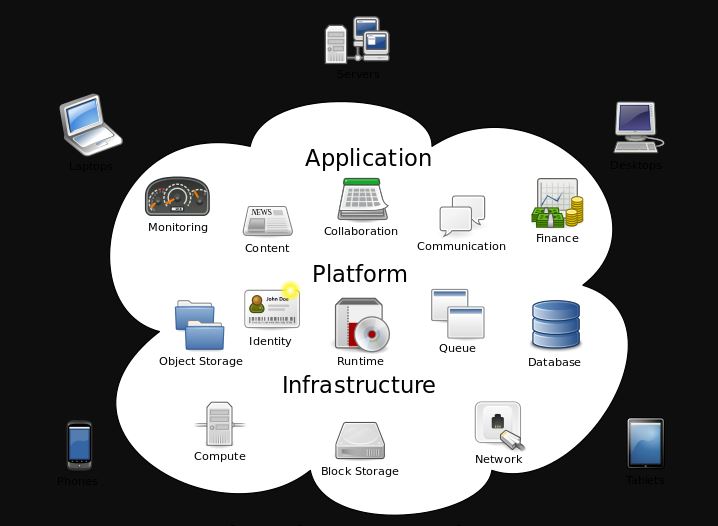 The number of computer and mobile users is continuously increasing. Hence,  data storage has become a challenge. It requires a lot of money on data storage and IT infrastructure for its maintenance.  Cloud computing provides a cheap and convenient option for data storage and maintenance. Because of easy computation, data can be protected more efficiently in cloud computing. Today, many business organizations are using cloud computing services. In cloud computing, the user uses the service as per the needs and pays only for the services used. Some of the major benefits of cloud computing are:
Low cost of IT infrastructure

Less computer hardware and software required

Better performance

Lesser maintenance problems and minimum maintenance cost

Ease of software update

Compatibility between cloud computing systems and computer operating systems

Backup and recovery

Increase data security
Due to its multi-fold benefits, cloud computing has become one of the promising and in-demand skills. Today, most of the companies are moving their data and IT infrastructures to cloud. This has created a huge job opportunity for cloud computing professionals.  
 Some of the highly paid job roles of cloud computing skilled professionals
Cloud engineer

Cloud administrator


Network engineer 

Cloud architect

Cloud security manager


Application developer

Cloud automation engineer
Salary of Cloud professionals
The average salary of cloud architect  – ₹14,17,000 p.a. (source: glassdoor.co.in)

 
7.

Data Analytics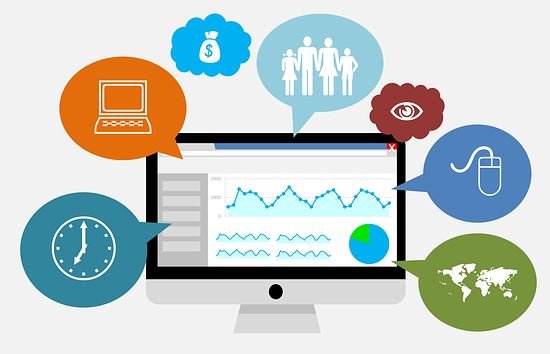 Data analytics is the process of extracting information from data. It involves several steps, including setting up data sets, preparing data for processing, implementing models, identifying key findings, and creating reports. Data analytics includes data mining, descriptive and predictive analysis, statistical analysis, business analysis, and big data analysis. The goal of data analytics is to find actionable insights that can help in decision making.  Data analytics is a proven way for organizations and enterprises to make the necessary information to make better decisions, serve their customers, and increase productivity and revenue. Due to its immense advantages, this skill is good in-demand and has a promising career opportunity. Data analytics is used in almost all businesses. Some of the major industries using data analytics are:
Marketing

Healthcare

Logistics

Agriculture

Banking and Finance
Data analytics gives us all the necessary information related to our or our client's business. With the help of these figures, one can think of new ideas and take the business towards success.
Some of the highly paid job roles of data analyst skilled professionals
Analytics Manager

Business Analyst

Research Analyst

Data Analyst

SAS Analyst

Analytics Consultant

Statistical Analyst

Hadoop Developer
Salary of Data Analyst professionals 
11 lakhs is the average salary in analytics and data science (source: indiatoday.in)