Last Updated on January 13, 2020 by True Buddy
25 proven cost-effective kitchen super-foods and ingredients that help weight-loss and reduce obesity
How to reduce obesity and what to do for weight-loss?
In today's busy life, many of us are not able to pay due attention to our food habits.  This results in weight gain and obesity. Due to this, we are prone to multiple diseases. Another major reason for weight gain is not doing manual labor. Due to which, the fat component of our food does not convert into energy and gradually this fat accumulates in the body and gives rise to obesity. Currently, hundreds of medicines are available in the market to reduce obesity. Though these medicines claim to help weight-loss and reduce obesity, in reality these medicines are effective only for a limited time. These medicines have side effects as well.  This is why people have started taking more interest in home remedies to reduce obesity. In this article, we will know about some of the commonly available  kitchen super-foods and ingredients that help to weight-loss and reduce obesity.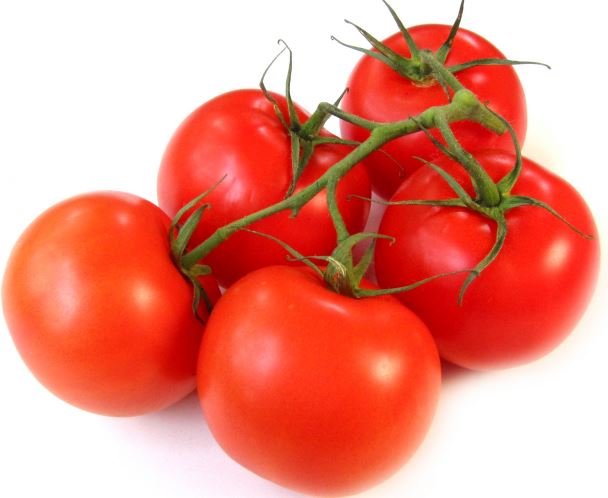 1. Tomatoes – A proven and cost-effective way to weight-loss and reduce obesity
Tomatoes are rich in Vitamin C. There are some elements found in tomatoes that reduce the hormones of hunger, thereby does not cause hunger. This hormone keeps the stomach full for a longer time. Tomatoes are also low in calories, Eating Tomatoes is a well-proven strategy that many people have used to reduce weight and obesity. Eating only two tomatoes in breakfast for about 2 months will definitely reduce obesity and weight.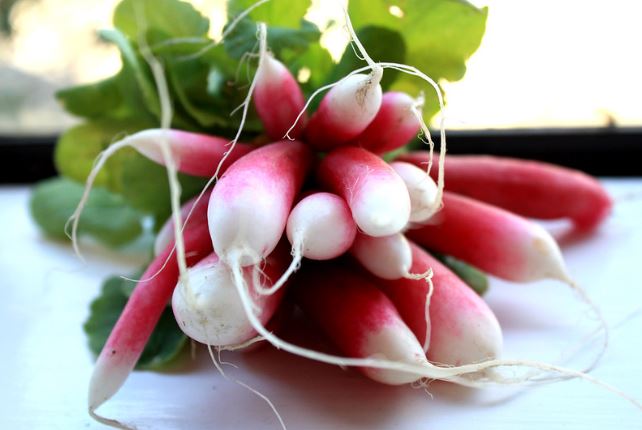 2. Radish –

Rich in fiber that prevents food from craving
Radish, a fiber-rich super-food is available in every kitchen. This cost-effective super-food is mostly used as a part of salad and vegetables. But many of us are not aware of the fact that radish is also helpful in weight loss. As it contains very little calories. Because of the high fiber present in it, the stomach stays full for a longer time and prevents food cravings.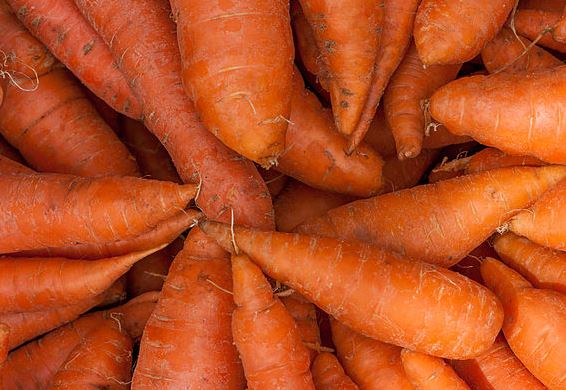 3. Carrots- Perfect for reducing tummy fat
Consumption of carrot makes the liver work smoothly and it is helpful in reducing fat. Carrots are a very good way to reduce abdominal obesity. Drinking one glass of carrot juice in an empty stomach every morning will certainly help in weight-loss and reduce obesity.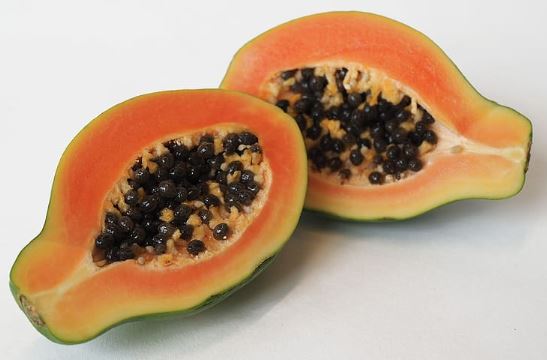 4. Papaya- Fights to reduce obesity and helps weight-loss
Papaya is a very useful fruit for those who are struggling with excess fat. It is a very nutritious and healthy fruit, which has many hidden benefits. Papaya contains calcium, vitamins, iron, minerals and phosphorus, which are very important elements for the body. It is an antioxidant and fiber-rich fruit, which is good for the stomach. Eating papaya on a regular basis can reduce obesity and helps in weight-loss.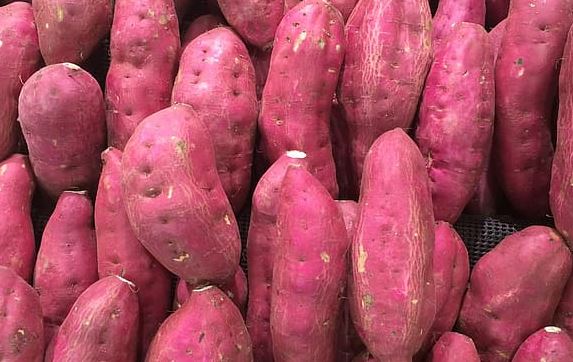 5. Sweet potato-

Dietary fiber helps weigh-loss and reduce obesity
Sweet Potatoes contains a large amount of dietary fiber, low calories and a large amount of water. These things help with weight-loss and reduce obesity. After eating sweet potato, one does not feel hungry for a long time as the fibers digest slowly. Because of this, high-fiber food stays in the stomach for a long time, which prevents from overeating. It maintains the balance of calories in the body that control weight. In addition to reducing weight, it also keeps diabetes under control.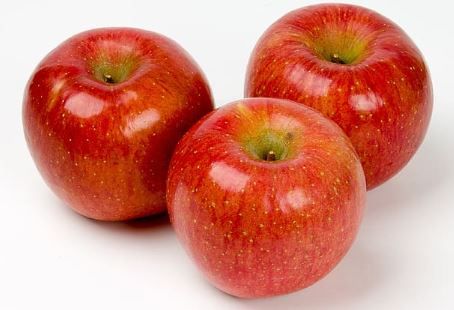 6. Apple –

Rich in vitamins, minerals, and fibers
Eating an apple every day not only saves you from getting sick and going to the doctor but also helps in weight loss. Apples are low in calories, fat, and sodium and are rich in vitamins, minerals, and fiber. All these help in losing weight in different ways. Low calories mean one can eat apples without consuming much energy.Fiber-rich apples contain healthy bacteria. This helps in the proper digestion of food. Also, there are very less calories in it.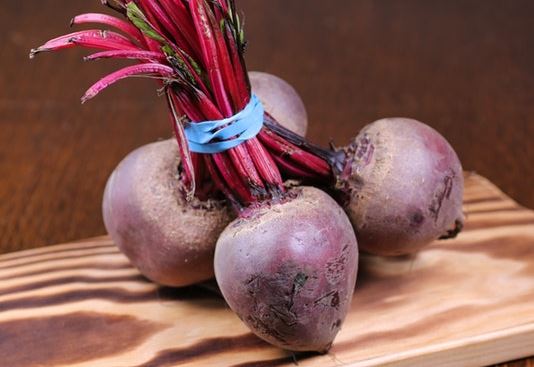 7. Beatroot-

Rich in nutrients
Beetroot is a healthy food, which is considered super-food for weight loss. It is rich in nutrients and low in calories. Beet is also helpful in increasing stamina. You can eat beet salad or drink its juice. Both are beneficial.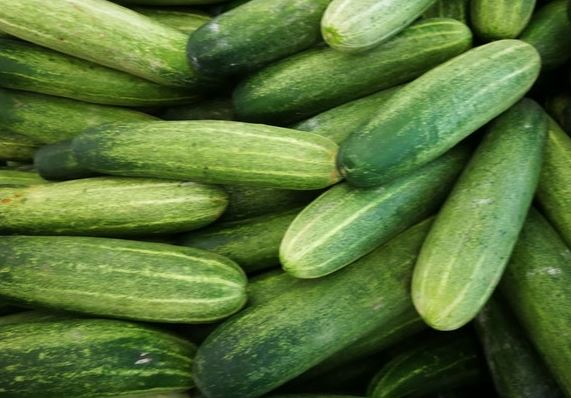 8. Cucumbers-

Its juice helps weight-loss and reduce obesity
Cucumbers contain 90% water. It is a fiber-rich and cholesterol-free super-food. It's juice naturally activates metabolism, which causes rapid weight loss. It keeps you fresh, removes toxins from the body and improves your skin. Cucumber juice keeps the stomach full with fewer calories.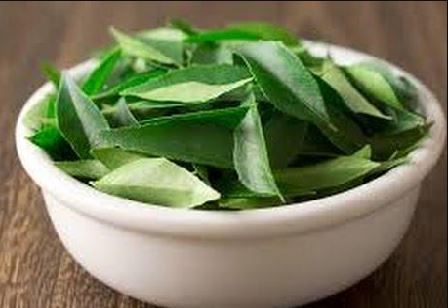 9. Curry Leaves –

Remove toxins from the body
Curry leaves are very beneficial in reducing obesity. Consuming 10-11 fresh curry leaves every morning befits a lot in weight loss and reducing obesity. Consumption of these leaves removes the accumulated fat from the body. The fiber contained in the leaves remove toxins from the body.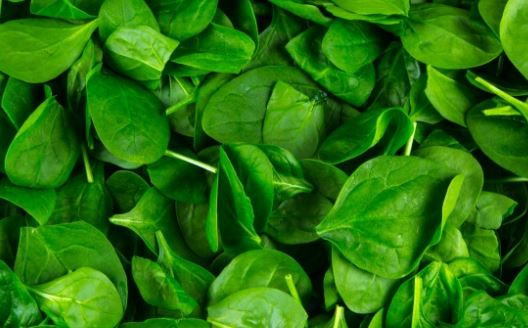 10. Spinach-

Helps weight-loss and reduce obesity due to low in calories
Spinach is effective in weight loss because while it contains very few calories. The multi-vitamins present in it fulfils the deficiency of these small nutrients in our body. One cup of spinach has only 10 calories. Hence, it is one of the cost-effective ways for weight loss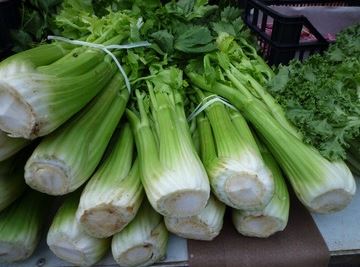 11. Celery- Improves

the

digestive system
Celery is also very beneficial in reducing obesity. It is beneficial for those trying to reduce belly fat or lose weight. Celery is helpful in correcting any digestive problems. It is a type of anti-acid that prevents the problem of indigestion. Put celery in a glass of water at night and drink in the morning in empty stomach.
12. Cabbage –

Helps in weight loss and reduce obesity by increasing metabolism
Cabbage is also a low-calorie vegetable rich in fiber. It contains many nutrients that help in cleaning the blood as well as to cure many problems related to the stomach. Vitamin C and other antioxidants present in cabbage help in weight loss and reduce obesity by increasing metabolism. Before eating cabbage, make sure that you boil it properly.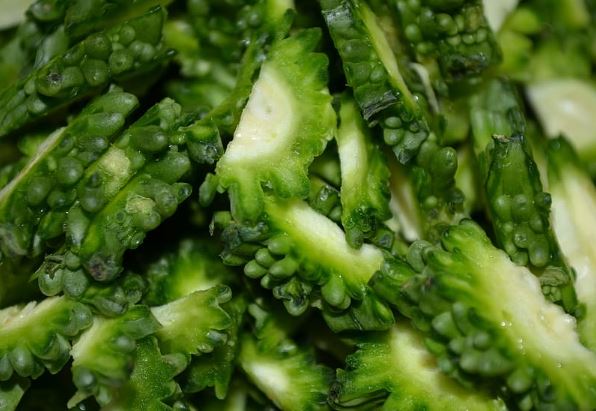 13. Bitter Gourd- Rich in nutrients
Bitter gourd is full of nutrients like iron, magnesium, potassium and vitamin C. It contains 85 to 95% water, which maintains the blood sugar level in the body. It does not even contain calories, so bitter gourd is also beneficial in weight loss. Bitter gourd is also rich in fiber, which helps to keep the stomach full and improve digestion. According to a study, bitter gourd helps in reducing fat. Consuming this healthy vegetable juice daily will definitely help in weight-loss and reduce obesity.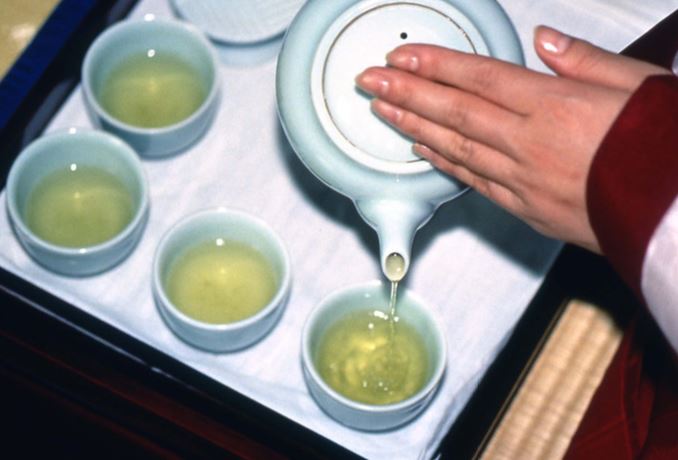 14.

Greens Tea-

Highly effective in weight-loss and reduces obesity
Green tea is very beneficial for those who want to reduce obesity. It is another popular natural remedy for weight loss. Green tea is rich in nutrients like vitamin C, carotene, zinc, selenium, chromium and minerals. It is a powerful antioxidant that burns stubborn and hard fat. Special types of polyphenols are found in green tea, which helps in burning fat of the body. Obesity can be reduced by drinking two to three cups of green tea daily without sugar.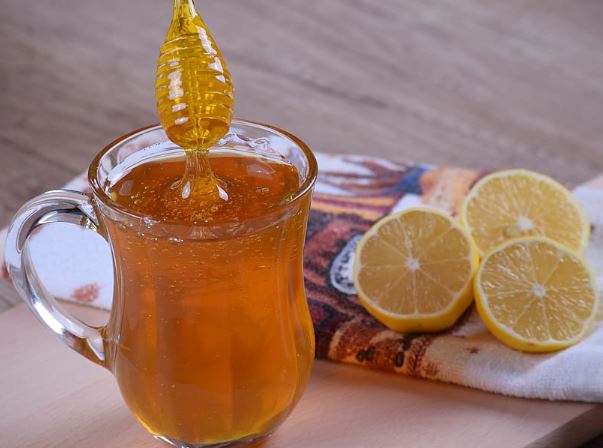 15. Honey and Lemon- An old method for weight loss
Honey and lemon together work wonders to control body weight. This combination is used as a home remedy to reduce obesity for many years. Take a glass of lukewarm water, add a teaspoon of stirred honey, 3 tablespoons of lemon juice and a pinch of ground black pepper and stir. Drink this mixture every morning on an empty stomach. Obesity will start decreasing in a few days.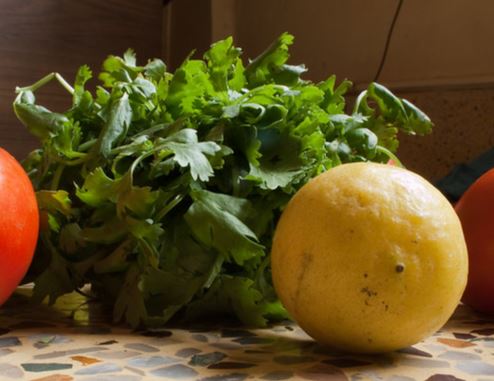 16. Lemon and coriander – Does wonders by reducing obesity
Lemon and coriander intake is very beneficial to lose weight. Cut and squeeze the lemon in two halves in a pot. Add mashed coriander and water to it and mix properly. Take this juice empty stomach for a few days regularly. It does wonders in reducing weight and obesity in a few days. Green coriander not only enhances digestive power but also increases immunity in the body. It removes the impurities of the blood. Lemon controls high blood pressure.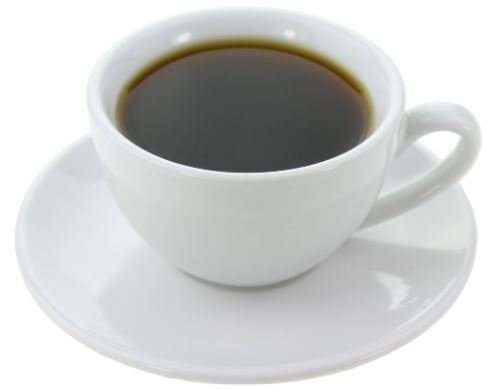 17. Black Coffee –

Increases metabolism and to help weight loss
Non-milk black coffee is also helpful in increasing metabolism and weight loss. It contains zero calories, which burns the fat present in our body and helps in weight-loss quickly.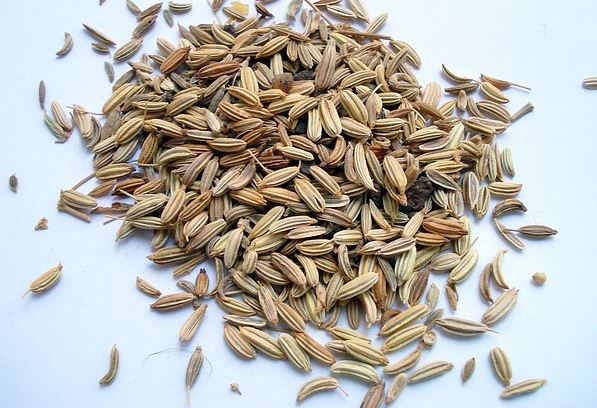 18. Fennel seeds – Herbal method that helps weight-loss and reduces obesity
Fennel seeds are one of the best herbal methods used for weight-loss. Drink a cup of fennel tea 15-20 minutes before a heavy meal. This will help curb your hunger. It helps in reducing weight quickly by reducing water retention. Take half a teaspoon of fennel, put it in a cup of boiling water and keep it covered for 10 minutes and then drink it after cooling. This should be done continuously for three months to get a positive result.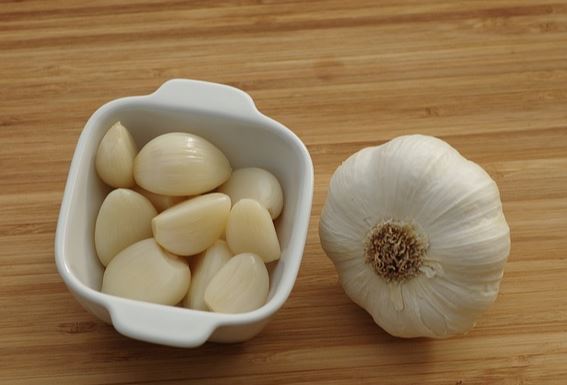 19. Garlic – A great super-food for weight-loss
Garlic is an excellent super-food which helps in fighting high blood sugar level, high cholesterol, and high blood pressure. It helps in controlling hunger hence it is also a great super-food for weight-loss. To use garlic for weight loss, mix it with lemon juice. Crush one lemon juice and three cloves of garlic in a glass of warm water. It should be consumed empty stomach every morning. According to experts, lemon juice and garlic help in weight loss and reduce obesity.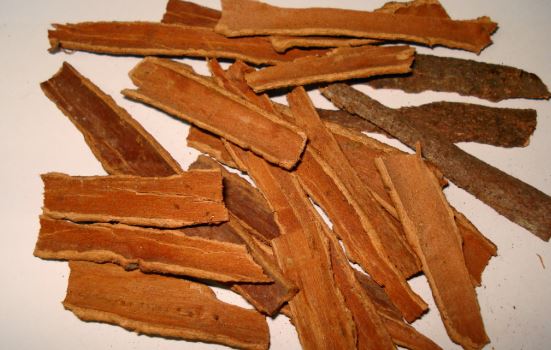 20. Cinnamon –

Good for weight control
Cinnamon powder is used during baking, making tea, etc. IT contains low calories. To use it for weight loss, mix honey in one teaspoon of cinnamon powder and consume it daily. It will give positive results in a few days. Cinnamon removes toxic substances from the body, improving digestion, cleans the intestines, etc. Also, it does not allow fatty acids to be stored in the body.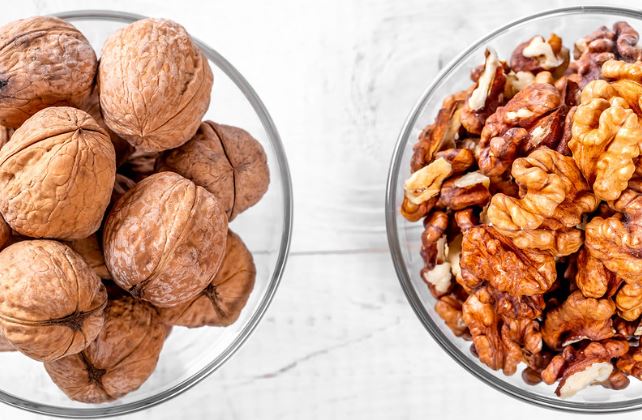 21. Walnuts- Good for skin and immunity
Walnuts are rich in antioxidants, folate, omega 3 fatty acids, copper and protein. It also contains high levels of polyunsaturated fat (PUFA), which are healthy fats. It keeps cholesterol under control and maintains the overall health of the body. Hence, walnuts are the best weight-loss snack. Also, walnuts help to keep diabetes under control.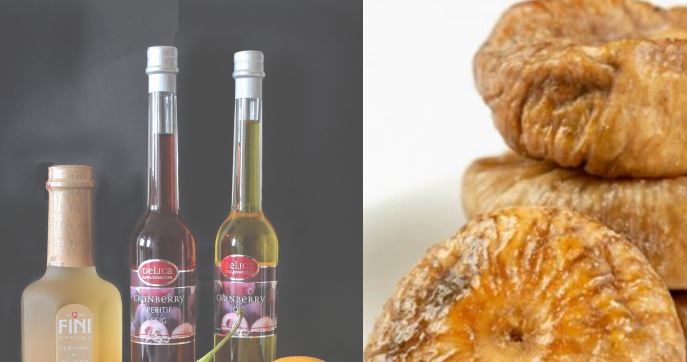 22. Vinegar and figs – Reduces calorie consumption
Each large fig weighs 2.2 ounces and contains 47 calories. Eating fir reduces calorie consumption and helps in weight-loss and reducing obesity. It also helps you feel tour stomach full and keep you away from eating high-calorie foods. Pour 3-4 grains of dry figs in a cup of apple vinegar and let it soak overnight. Eating these vinegar soaked figs everyday morning helps in weigh-loss and reduce obesity.
23. Almonds-

Good for overall health
Almonds are considered to be very good for overall health. It also helps in reducing weight. Research has proved that almonds not only balances the weight but also melts the stubborn fat out of the body. The almonds are full of good fat, nutrients and lots of fiber which makes it the best way to lose weight. If you want to lose weight fast, make almonds a part of your daily diet.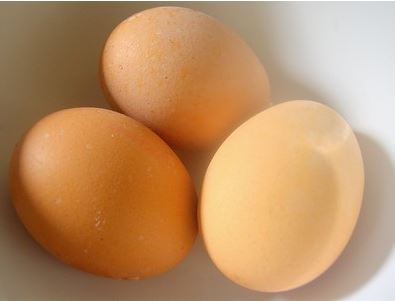 24. Eggs – Protein part helps weight-loss and reduces obesity
Eggs accelerate metabolism that helps in reducing fat. The white part of the egg contains a lot of protein. It helps in burning calories. The yellow part of the egg contains cholesterol which should be avoided i you want to reduce weight. If boiled eggs are eaten at breakfast, it keeps the stomach full for a long time. so experts have suggested to include it in your diet.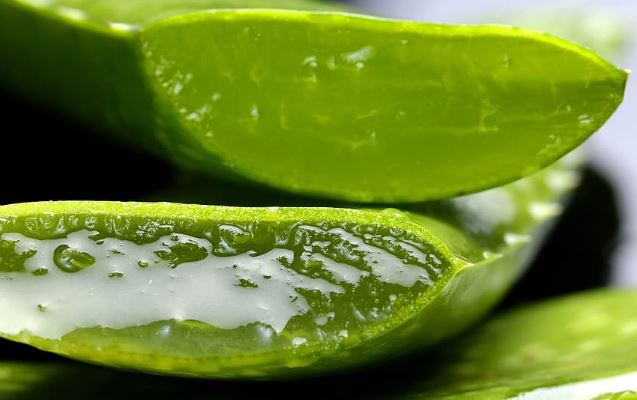 25. Aloe vera – A Cost-effective way to weight-loss and reduces obesity
Aloe vera is beneficial in reducing obesity. It is full of nutrients. It contains 75 active vitamins, minerals, enzymes, carbohydrates, amino acids, salicylic acids, and phytochemicals. Consuming aloe vera gel by mixing it in water or any with any fruit juice helps to weight-loss and reduce obesity. This is one of the cost-effective methods to reduce obesity.
Disclaimer:
It is advised to consult an expert or your doctor before considering any of the advice mentioned in this article. The effect of these super-foods and ingredients may vary according to the health of a person.