Last Updated on September 17, 2020 by True Buddy
Important Information Regarding CAT 2020 Exam for IIM and Top MBA colleges
As an impact of Covid19 pandemic, the Director of IIM Indore Himanshu Rai announced some major changes in the CAT exam 2020 pattern.
According to the information released by IIM Indore (who is the conducting IIM 2020 exam), the exam duration time has been reduced this time. The exam will not be for 3 hours, but only 2 hours. The exam consists of three sections. Earlier every section was of one hour. But this time there will be 40-40 minutes of sessions. Apart from this, the number of examination sessions has also been increased. Earlier, the CAT exam was conducted in two sessions, this time there will be three sessions. This decision has been taken to reduce the number of candidates at one time during the examination and to follow social distancing.
The CLAT exam 2020 registration date has also been extended till 23rd Sep 2020.
CAT Exam for IIM is not a myth, it is something that opens the door of a bright career.
And that is the reason, the youngsters today are aspired to take this prestigious and challenging entrance exam.
What is Common Admission Test and Who Conducts It?
CAT exam or the Common Admission Test is an online computer-based test for the admission in IIM and many other prestigious MBA colleges in India.
This computer-based test is conducted once every year by any of the identified IIMs on a rotation basis. Tata Consultancy Services is the identified partner since 2014 who executes this exam.
What are the CAT Exam Eligibility?
The CAT eligibility criteria are quite simple which makes the majority of the students eligible to write this computer-based test.
CAT Exam Age Limit – There is no age limit to take the CAT exam. This means that apart from students, working professional and retired persons can also appear in the CAT exam.
CAT Exam Qualification Criteria – The only criteria for the CAT exam is having a bachelor's degree, with no less than 50% or equal CGPA. For reserved categories, the educational criteria for the CAT exam is having a bachelor's degree with no less than 45%
Number of Attempts for CAT Exam – There is no cap on the number of attempts for the CAT.
Final Year Appearing Students – Students appearing for the final year of bachelor's degree or equivalent examination can also take this common admission test. However, on getting selected such students will be required to produce their graduation certificate for getting admission to MBA college.
CAT Exam Syllabus
The first step towards IIM preparation is a clear understanding of the CAT exam syllabus.
Though the common admission test does not provide a defined syllabus for IIM preparation, based on the mock tests and previous year questions the syllabus and exam pattern have been created by experts.
If you are a CAT aspirant, it is advised to keep visiting the CAT website regularly for the announcement of the mock test. Practicing mock tests will be quite helpful to prepare for this computer-based entrance exam.
Section Wise IIM CAT Exam Syllabus In Details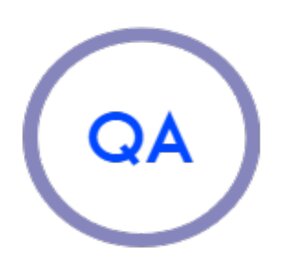 Syllabus for Quantitative Aptitude
Number Systems, Profit, Loss and Discount, LCM and HCF, Speed, Time and Distance, Percentages, Time and Work, Ratio and Proportion, Averages, Simple and Compound Interest, Logarithm, Sequences and Series, Inequalities, Probability, Surds and Indices, Set Theory & Function, Permutation and Combination, Mixtures and Alligations, Trigonometry, Coordinate Geometry, Geometry, Mensuration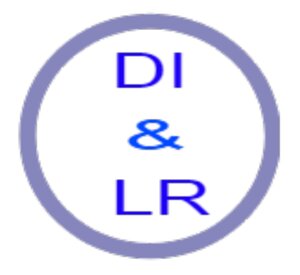 Syllabus for Data Interpretation & Logical Reasoning
Tables, Caselets, Bar Graphs, Line Charts, Column Graphs, Venn Diagrams, Pie Chart, Other Basic Reasoning Questions, Calendars, Number and Letter Series, Clocks, Venn Diagrams, Cubes, Seating Arrangement, Binary Logic, Logical Matching, Logical Sequence, Syllogism, Logical Connectives, Blood Relations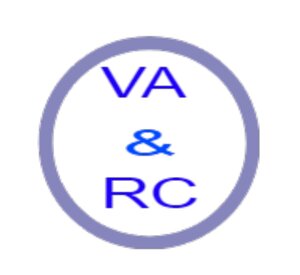 Syllabus for Verbal Ability & Reading Comprehension
English Usage or Grammar, Vocabulary Based (Synonyms/ Antonyms), Fill in the blanks, Sentence Correction, Close Passage, Jumbled Paragraph, Meaning-Usage Match, Analogies or Reverse Analogies, Summary Questions, Verbal Reasoning, Facts-Inferences-Judgments, Reading Comprehension
Question Pattern of CAT Exam (Revised on 16th Sep 2020)
Based on the previous year's questions, the CAT Syllabus has been divided into 3 sections.
While the total duration of this online exam is 2 hours, each section has been allotted with 40 minutes.
Every section will be a mix of multiple-choice questions (MCQ)and non-multiple-choice questions (non MCQ).
Answers of non-MCQ questions are to be typed directly on the computer.
| | | | |
| --- | --- | --- | --- |
| Exam Sections | Duration | Count of MCQ | Count Non-MCQ |
| Quantitative Aptitude | 40 minutes | 27 | 7 |
| Logical Reasoning & Data Interpretation | 40 minutes | 24 | 8 |
| Verbal Ability & Reading Comprehension | 40 minutes | 24 | 10 |
| Total | 2 Hours | 75 | 25 |
CAT Exam Examination Centre
The computer-based exam for CAT 2019 was conducted at 376 exam centers across 156 cities in India.
The online MBA entrance test for CAT 2020 will also be conducted across 156 cities.
While filling the online application form, students need to specify the examination center as per their convenience.
The dream MBA from the Indian Institute of Management (IIM) can be fulfilled only when you perform well in the CAT entrance examinations.
MBA Colleges Covered Under Common Admission Test
Apart from 20 IIMs, there are multiple non-IIM MBA colleges and Institutes take admission for MBA courses based on the CAT exam score.
For a complete list of colleges under the CAT entrance exam, please refer to its website.
Based on CAT 2019 result, over 12,400 students took admission in various IIMs. This number is going to increase in the current year as IIM-A and IIM-B are increasing their intake. 
Important Dates For Common Admission Test 2020 (CAT 2020)
| | |
| --- | --- |
| CAT 2020 Registration Starts | Aug 4, 2020, Wednesday, 10 AM Onward |
| CAT 2020 Registration Ends | Sep 16, 2020, Wednesday, Till 5 PM |
| CAT 2020 Admit Card Download Begins | Oct 28, 2020, Wednesday, 5 PM Onward |
| CAT 2020 Test Day | Nov 29, 2020, Sunday |
How to Prepare for Common Admission Test (CAT)
CAT Exam not only tests your knowledge but also judge your analytical skill, resilience, and efficiency. Although the duration of this computer-based exam is only two hours, it covers comprehensive areas. After all, the best managers of the future are prepared through this exam.
So how to prepare for this MBA entrance test?
While there are plenty of coaching institutes available to guide you for CAT preparation, self- preparation is the best option. While the coaching institute will provide some good material, they will charge you a hefty amount for that. If you are smart you can borrow or buy the practice material and start preparing.
Two things are extremely important to follow while you are doing CAT preparation.
Solve Previous Years CAT Exam Paper
Attempt few CAT mock test
Previous Years CAT question papers are easily available over the internet. Believe me, solving the actual questions of CAT exam papers will give you visibility of the questions that can be asked. It is highly recommended to attempt as many CAT question papers as you can.
Attempting a CAT Mock test is another useful way of evaluating your preparedness level. For the mock test, you should join a two to three mock series.
However, CAT mock tests will be helpful only if you follow the analysis and cover up your shortcomings.
Accuracy along with Efficiency is the Key to Success for CAT Exam.
Important Tips for CAT Exam Preparation
Follow these 10 tips to lock your success in CAT entrance.
Have a clear understanding of the CAT syllabus and question pattern.
Start your preparation 6 months in advance from the CAT exam date.
Prepare a time table and follow strictly
Give equal focus on all the sections of the CAT entrance test syllabus.
Keep visiting CAT official website for any important announcement
Practice as much as possible, your efficiency matters a lot
Solve previous years CAT questions
Take CAT mock test seriously
Revisit your mistakes and strengthen your weak areas.
Take a note of the negative marking
How The CAT Percentile is Calculated?
The selection process in the CAT exam is followed on the basis of your percentile. It is believed that if your CAT score is 99 percentile, then there is a higher chance of admission in top IIMs. While the CAT score is calculated on the basis of percentile, many people consider the percentage and percentile as the same thing.
It is important for students to know how the CAT percentile is calculated.
Percentile means from many students your marks are more. For example, if you get 90 percentile, it means that you have got more marks than 90% of the students.
There is a simple formula to calculate the percentile-
100x Total number of students scoring less than the highest scoring student in a group / Total number of students in the group
Best Books for CAT Recommended By Toppers
Perhaps by now, you have made up your mind to prepare for the CAT entrance.
And why not? This MBA entrance exam is the key to a bright future where there is a lot of money, opportunities, and growth.
So pull up your socks and start preparing for your ambitious career. While you prepare for the CAT exam, the importance of some books cannot be overruled. By choosing the right books and preparing through them, not only can you clear the CAT exam but you can also get a high percentile score.
Here are some of the best books for CAT recommended by toppers-
To Conclude
In this article, we have tried to cover every aspect of the common admission test (CAT exam) that a candidate should know. If you are aspired to pursue MBA from IIM, we hope that the content provided here will be useful.